M-F 8am-6pm
|
Sat 9am-12pm
|
Sun Closed
Accurate Information

State of the Art Design

Guaranteed Parts & Service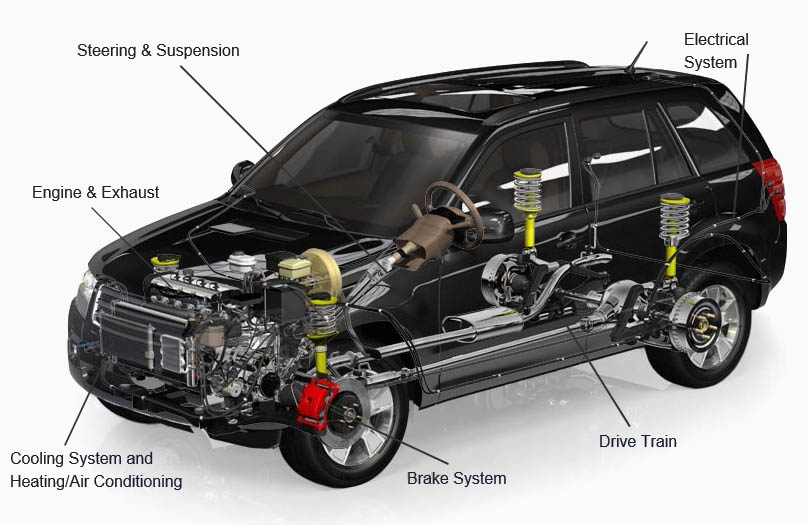 The Village Garage is your source for automotive and light truck repair in Odessa, Keystone, and Citrus Park. Our goals are to provide customized solutions for you and your vehicle. Why choose The Village Garage Inc for your maintanace and repair needs?
First, you will talk with an actual technician about the problems and needs for you and your vehicle. Then we will verify your problem using state of the art techniques, equipment and information. Then we will provide an estimate to provide an accurate cost to perform your repair. When possible, we will search multiple vendors and sources for parts so you have options to control how much the repair will cost.
And an accurate diagnosis is essential to controlling the cost and preventing you having to return for the same problem . We offer up to a limited lifetime warranty on many parts, and up to two years for labor for most repairs. This process ensures your making a sound investment into the repairs for your vehicle.
Customer Reviews
"I have been going to The Village Garage in Odessa for about 10 years now and I have NOT found another garage in my 40 years of driving that is more HONEST & DEPENDABLE that Darrin, Joe, and the crew. When a quote is generated you can bet that when the job is over and done, there will be NO surprises and you will be a happy customer with the results. Give them a chance to quote and fix your repairs as you will NOT be unhappy with the results."
Customer Reviews
"Darrin and his staff are honest, knowledgeable, and thorough. They are good at explaining the problem, while offering affordable options to solve it. I highly recommend them."
Customer Reviews
"Darrin and his team are wonderful, honest and hardworking mechanics. If you want to find the problem the first time and fix it right, you bring it here. Thank you and your team. They keep our cars running as if they were new, and they have greater than 230k and 160k miles, respectively."
Customer Reviews
"They've worked on both my cars, and on my parents' cars. They're good, and even more importantly, honest. They don't just throw parts on to pad a repair bill. I'm glad I've found a good mechanic I can rely on."
Customer Reviews
"I have been going to the Village Garage for more than 15 years. The owner Darrin and his team are the most knowledgeable and professional mechanics I have ever used. Over the years I have taken in numerous makes and models of trucks and cars, and they always find and fix the problem at a fair price in a timely manner. Darrin and Joe are thorough, totally honest, friendly and respect your vehicle while it's in the shop. They are the best in this area folks!"
Customer Reviews
"Experienced and conscientious mechanics! My family has used Village Garage for over a decade with repairs for a Dodge Caravan, Mini Cooper, Pontiac Aztec and more. The owner stands by his (and his mechanics') work, and he explains the issue in detail along with the cost, the process, and the time it will take. Highly, highly recommend!"